Liba Gold Mine
Ownership: 84.22%
Mine Type: Open Pit
Longnan Zijin Mining Co., Ltd., established in 2007, is located in Li County, Longnan City, Gansu Province. By the end of 2016, it owns 7 mining rights over an area of 68.47 km2.
Longnan Zijin is an integrated company in gold mining, processing, refining, etc. In 2016, the revenue of Longnan Zijin was 571 million yuan, and the total profit was 164 million yuan.
Liba produced 94,105 ounces of gold in 2016. As of December 31, 2016, the gold reserves and resources of Liba were 2.78 million ounces.
Map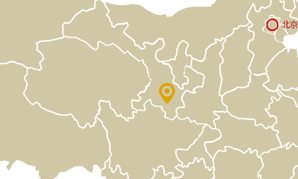 >> Open Map
Performance
94,105 ounces
Gold Produced