Shanggong Gold Mine
Ownership: 70%
Mine Type: Underground
Luoyang Kunyu Mining Co., Ltd., established in 2006, is located in Luoning City, Henan Province. The company owns five mining rights and two exploration rights over an area of 68 km2. Luoyang Kunyu has three mills which all process ores through flotation.
Currently, the company's ore processing capacity is 300,000t/y. By the end of 2019, the daily ore processing capacity of Luoyang Kunyu is expected to reach o 4000~5000 tonnes, and to produce 80,380 ~96450 ounces of gold annually.
Shanggong gold mine produced 57,871 ounces of gold and 643,014 ounces of silver in 2016. As of December 31st, 2016, Shanggong's gold prospective resources were 1.6 million ounces, and the silver prospective resources were 6.4 million ounces.
Map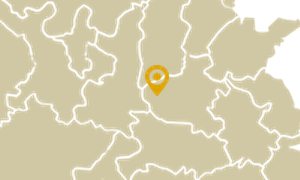 >> Open Map
Performance
57,871 ounces
Gold Produced
643,014 ounces
Silver Produced