Shanggong Gold Mine
Ownership: 70%
Mine Type: Underground
Luoyang Kunyu Mining Co., Ltd., established in 2006, is located in Luoning City, Henan Province. Its registered capital is 530 million yuan, and Zijin Mining holds 70%. Kunyu Mining has formed a mining scale of 300,000 tonnes per year, with flotation as the processing technology. By the end of 2018, the company had about 700 employees.
Currently, the company's ore processing capacity is 300,000t/y. By the end of 2019, the daily ore processing capacity is expected to reach 4000~5000 tonnes, and to produce 80,380 ~96,450 ounces of gold annually.
In 2018, Shanggong Gold Mine processed 1.14 million tonnes of ore, produced 59,543 ounces (1.852 tonnes) of gold and 845,245 ounces (26.29 tonnes) of silver. The revenue reached 493.14 million yuan, the total profit reached 3.05 million yuan, and the tax contribution reached 42 million yuan. By the end of 2018, the company's total assets were 931.4 million yuan, gold prospective resources were 1.55 million ounces, and the silver prospective resources were 0.79 million ounces.
Map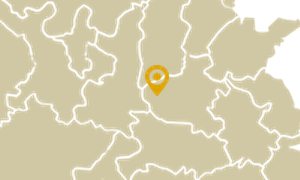 >> Open Map
Performance
59,543 ounces
Gold Produced
845,245 ounces
Silver Produced