Duobaoshan Copper Mine
Ownership: 100%
Mine Type: Open Pit
Heilongjiang Duobaoshan Copper Co., Ltd., established in 2006, is located in Heihe City, Heilongjiang Province. The production scale (ore processing capacity) is 25,000 tonnes/day, the major process flow: three-stage crushing with single closed circuit+ one-stage grinding+ iso-flotation of copper and molybdenum+ copper separation.
The company's registered capital is 2 billion RMB, Zijin Mining holding 100%. By the end of 2018, the company had 735 employees.
By the end of 2018, the company had 523 million tonnes of resources and 2, 042 million tonnes of copper.
In 2018, the company handled 11,445,900 tonnes of ore and produced 39,775 tonnes of copper metal, with an operating income of 1.613 billion RMB, total profit of 46.85 million RMB and tax contribution of 291 million RMB.By the end of 2018, the total assets were 5.456 billion RMB. In 2019, it plans to process 20.577 million tonnes of ore and 65,000 tonnes of copper.
Currently, the company is conducting Phase II expansion project. This project aims to improve the mining capacity to 70,000t/d, and the ore processing capacity to 80,000t/d.

Map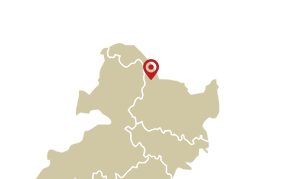 >> Open Map
Performance
39,775 tonnes
Copper produced