Wulagen Lead & Zinc Mine
Ownership: 100%
Mine Type: Open Pit
Xinjiang Zijin Zinc Industry Co., Ltd., established in 2003, is located in Ulugqat County, Kizilsu Kirghiz Autonomous Prefecture, Xinjiang Uygur Autonomous Region, which is 30 km away from Ulugqat Township, and 130 km away from Kashi City. The core asset of Xinjiang Zijin Zinc Co., Ltd. is Wulagen lead and zinc mine, which is a large scale low-grade mine (the average grade is below 3%), also the second largest lead and zinc mine in China.
The company owns two exploration rights and one mining right, and adopts three-stage closed-circuit crushing, grinding and flotation method to process ores. As of 2015, the design ore processing capacity of Wulagen lead and zinc mine is 10,000t/d.
In 2016, Wulagen produced 90,048 tonnes of zinc and 15,000 tonnes of lead as by-product. As of December 31st, 2016, Wulagen mine's zinc and lead reserves was 5.94 million tonnes.
Map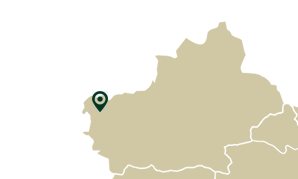 >> Open Map
Performance
90,048 tonnes
Zinc Produced
15,000 tonnes
Lead Produced