Wulagen Lead & Zinc Mine
Ownership: 100%
Mine Type: Open Pit
Xinjiang Zijin Zinc Industry Co., Ltd., established in 2003, is located in Ulugqat County, Kizilsu Kirghiz Autonomous Prefecture, Xinjiang Uygur Autonomous Region, which is 30 km away from Ulugqat Township, and 130 km away from Kashi City. The core asset of Xinjiang Zijin Zinc Co., Ltd. is Wulagen lead and zinc mine, which is a large scale low-grade mine (the average grade is below 3%), also the second largest lead and zinc mine in China.
The current design scale is 10,000 tonnes/day, the major process flow: open-pit mining+ three-stage crushing with single closed circuit+ grinding+ flotation. The company's registered capital is 500 million RMB, Zijin Mining holding 100%.
By the end of 2018, the company had 412 employees.
The amount of ore retained was 175.4 million tonnes, and the amount of lead + zinc metal was 4,629,800 tonnes. Since Zijin invested in 2007, it has produced a total of 406,500 tonnes of zinc and 56,600 tonnes of lead.
In 2018, the company produced 93,551 tonnes of zinc and 12,535 tonnes of lead, achieved revenue of 1.519 billion RMB, total profit of 797 million RMB and tax contribution of 456 million RMB. By the end of 2018, the total assets were 1.535 billion RMB.Since it went into production in 2007, it has paid a total of 1.256 billion RMB in taxes.
Zijin Zinc has passed the "Four Standards" Certification of Environment, Energy, Quality and Occupational Health, becoming the First National Digital Mine in the lead and zinc industry, winning the title of National Green Mine, being recognized as the national high-tech enterprise and the enterprise technology center of xinjiang uygur autonomous region, and becoming a second-level safety standardization enterprise.

Map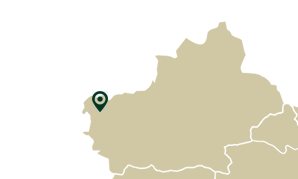 >> Open Map
Performance
93,551 tonnes
Zinc Produced
12,535 tonnes
Lead Produced