Miaogou & Sanguikou Lead and Copper Mine
Ownership: 95%
Mine Type: Underground
Wulatehouqi Zijin Mining Co. Ltd., established in 2005, is located in Wulatehouqi Bayinbaolige, Bayannaoer City in Inner Mongolia. It is 58 km away from the north of Linhe rail station of Baolan railway, 30 km apart from east of Qihua Mining Company. The core assets of the company are Sanguikou project and Miaogou mine, which are both zinc-lead-copper-sulfur-silver polymetallic deposit.
The mining and processing production scale is 10,606 tonnes/day. The designed mining and processing production capacity of sanguikou mine is 3.3 million tonnes/year. Miaogou mine has a processing capacity of 200,000 tonnes/year. The mine construction adopts the joint development and transportation mode of slope road + coarse crushing + belt transportation; the process flow is decarbonizing + lead and zinc preferential flotation + coarse concentrate grinding and separation.
The company's registered capital is 0.15 billion RMB, Zijin Mining holding 95%. By the end of 2018, the company had 515 employees.
The company holds 105.45 million tonnes of ore, 2.4313 million tonnes of zinc, 518,300 tonnes of lead and 4,693 tonnes of copper. Among them, sanguikou mine holds 87.51 million tonnes of ore, 2.0767 million tonnes of metal zinc, 45.06 million tonnes of lead and 4,403 tonnes of copper. Miaogou mine contains 17.94 million tonnes of ore, 354,600 tonnes of metal zinc, 67,700 tonnes of lead and 290 tonnes of copper.
The company handled 3.84 million tonnes of ore in 2018, produced 74,435 tonnes of zinc, 14,050 tonnes of lead, 1, 419 tonnes of copper. It has achieved operating income of 1.364 billion RMB, total profit of 465 million RMB and various taxes and fees paid of 374 million RMB. By the end of 2018, the total assets were 2.2 billion RMB and the net assets were 1.5 billion RMB.
In 2019, it plans to process 3.87 million tonnes of ore, producing 75,200 tonnes of zinc and 14,200 tonnes of lead.
Map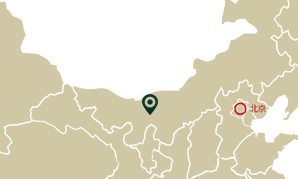 >> Open Map
Performance
74,435 tonnes
Zinc Produced
14,050 tonnes
Lead Produced