Miaogou & Sanguikou Lead and Copper Mine
Ownership: 95%
Mine Type: Underground
Wulatehouqi Zijin Mining Co. Ltd., established in 2005, is located in Wulatehouqi Bayinbaolige, Bayannaoer City in Inner Mongolia. It is 58 km away from the north of Linhe rail station of Baolan railway, 30 km apart from east of Qihua Mining Company. The core assets of the company are Sanguikou project and Miaogou mine, which are both zinc-lead-copper-sulfur-silver polymetallic deposit.
The company owns three mining rights and one exploration right. The design ore processing capacity of Miaogou mine is 400,000t/y while Sanguikou is 3.3 Mtpa. The current ore processing capacity is 7,000t/d. Sanguikou project adopts the processing method of decarburization, lead/zinc differential flotation, and regrinding rougher concentrate.
Wulatehouqi Zijin produced 74,191 tonnes of zinc in 2016. As of December 31st, 2016, Sanguikou owned 2.26 million tonnes zinc reserves and 500,000 tonnes lead reserves.
Map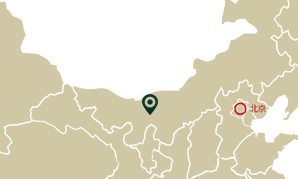 >> Open Map
Performance
74,191 tonnes
Zinc Produced