Bayannaoer Zinc Smelter
Ownership: 67.2%
Bayannaoer Zijin Nonferrous Metal Co. Ltd. was established in October 2004. It is located in Bayannaoer City in Inner Mongolia Autonomous Region, and 70 km away from Bayannaoer Airport.
This 200,000t/y zinc smelter adopted the state-of-the-art hydrometallurgical process to remove iron, electro winning to recover zinc and further processed into sulfuric acid as commodity. The design production capacity of zinc ingot is 200,000 tonnes and sulfuric acid is 400,000 tonnes per year.
In 2016, Bayannaoer Zijin smelter produced 214,500 tonnes of zinc ingot and 348,000 tonnes of sulfuric acid, with a sales revenue of RMB 3.4 billion.
Map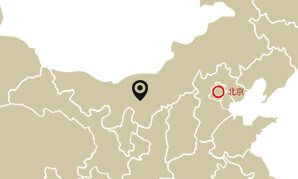 >> Open Map
Performance
214,500 tonnes
Zinc Ingot