Zeravshan Gold Mine
Ownership: 70%
Mine Type: Open Pit, Underground
JV Zeravshan LLC, established in 2007, is located at township of Sogdiana in northwest Sogdiyskaya state, Tajikistan. Its registered capital is USD $24.25 million, Zijin holding 70%. By the end of 2018, it had about 2,000 employees. The core asset of the company is the Zeravshan gold mine. It is 100 km and 425 km away from Samarkand and Tashkent in Uzbekistan respectively, both cities have international airport and highway linked to mine site.
Zeravshan owns four mining rights of Jilau, Taror, Khirskhona, and Olympic mines. The mining tenement area covers 1.67 km2. Jilau gold assets consist of Jilau main pit and Khirskhona pit. The design capacity for Jilau main pit is 3.3Mtpa. Taror gold deposit is associated with copper and silver. The upper is oxidized ores mined by open pit and the bottom is sulfide ores mined by underground mining. Its design capacity is 660,000t/y. By the end of 2018, the gold reserves were 97.54 tonnes with an average grade of 2.65 g/ton. Zeravshan 10000t/d mineral processing project was officially completed and put into production.
The company produced about 146,833 ounces of gold in 2018, achieved operating revenue of 1.13 billion yuan and total profit of 162 million yuan. By the end of 2018, the total assets reached 2.571 billion yuan.

Map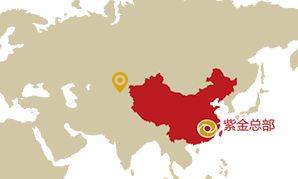 >> Open Map
Performance
146,833 ounces
Gold Produced