Taldybulak Levoberezhny Gold Mine
Ownership: 60%
Mine Type: Underground
Altynken LLC, established in 2006, is located in Kyrgyzstan Fortescue Yi Sike State, 120 km east of the capital Bishkek and 12 km south of Orlovka. The Taldybulak deposit is on the edge of a deeply eroded Palaeoproterozoic basement, in the Tianshan Gold Belt. The area of mining tenement is 2 km wide and 5 km long. The area is structurally complex with several generations of faulting.
Taldybulak Levoberezhny gold mine is the third largest gold mine in Kyrgyzstan, owning 2.5 million ounces gold reserves and resources, with a mine life of 19 years. In July 2015, Taldybulak Levoberezhny's ore processing capacity reached 2500t/d and started commercial production. By the end of 2018, the company had 991 employees with total assets of 2.291 billion yuan and net assets of 77.96 million yuan.
In 2018, it produced 104,072 ounces of gold, achieved revenue of 903 million yuan, total profit of 158 million yuan.

Map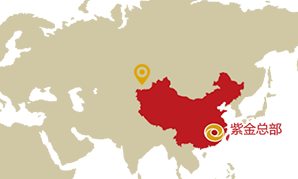 >> Open Map
Performance
104,072 ounces
Gold Produced