Rio Blanco Copper Mine
Ownership: 45%
Mine Type: Open Pit
Rio Blanco Copper S.A. is located in Piura region, northern Peru, close to the Ecuador border, on the eastern side of Andes, 45% owned by Zijin.
The core asset of Rio Blanco Copper S.A is Rio Blanco copper-molybdenum mine, It is one of the ten largest undeveloped copper mines in the world. Rio Blanco is hosted by a multi-phased intrusive porphyry complex, dated at about 11 million years. At least three generations of intrusive and mineralizing events have been identified at Rio Blanco and the complex exhibits classic patterns of hydrothermal alteration associated with this type of mineral deposit.
The total ore resources of Rio Blanco copper mine is 12.57 billion tonnes at a grade of 0.57%, and the total reserves is 500 million tonnes, at a grade of copper 0.63%, an average grade of molybdenum 215ppm.
Mine is designed for open pit mining, the mine service life is planned to be more than 20 years. At present, the company is actively promoting the mine development.
Map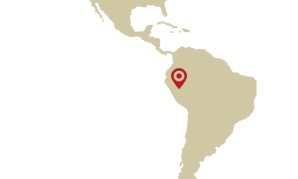 >> Open Map
Performance
Feasibility
Development Stage