Kyzyl-Tash Turk Polymetallic Mine
Ownership: 70%
Mine Type: Open Pit, Underground
Russia Longxing Co., Ltd., established in 2005, is located at 120 km northeast of the capital city Kizil, Russia's Republic of Tuva. Its registered capital is 700 million Rubles, Zijin holding 70%. By the end of 2018, it had about 900 employees. The core asset of Longxing is Kyzyl-Tash Turk zinc-lead-copper mine. The design production for Kyzyl-Tash Turk mine is to produce 80,000 tonnes of zinc, 5,000 tonnes of copper and produce 10,000 tonnes of lead.
The company designed a two-phase project for Kyzyl-Tash Turk polymetallic mine. Phase I is developing the open pit, and build up a ore processing plant and relevant facilities. Phase II mainly focuses on underground mining. The project started commercial production in June 2015.
Kyzyl-Tash Turk mine is a large zinc-lead polymetallic deposit associated with other metals. Up to December 31st, 2018, the mineral reserves and resources of Kyzyl-Tash Turk were 14.43 million tonnes, including 1.08 million tonnes of zinc reserves, 129,600 tonnes of copper reserves and 141,700 tonnes of lead.
The designed ore processing capacity of Kyzyl-Tash Turk is 1Mpta, producing 81,000 tonnes of zinc, 10,000 tonnes of lead and 3,546 tonnes of copper annually.
In 2018, the Kyzyl-Tash Turk produced 99,918 tonnes of zinc and 4,152 tonnes of lead, achieved revenue of 1.678 billion yuan and total profit of 792 million yuan.
Map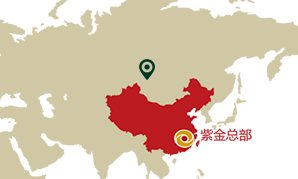 >> Open Map
Performance
99,918 tonnes
Zinc Produced
4,152 tonnes
Lead Produced