Kolwezi Copper Mine Starts Phase II Pre-production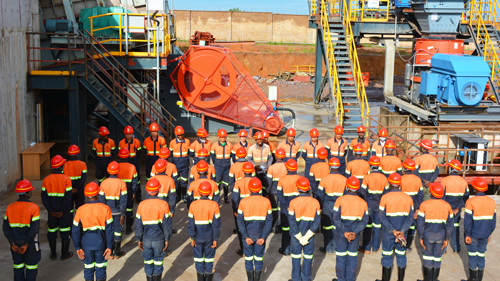 On December 26th, the Phase II copper and cobalt project of Kolwezi copper mine started pre-commercial production. The Phase II project began on March 24th, adopting processing method as crushing, grinding, solvent-extraction, electrowinning, and cobalt precipitation. The designed production of Phase II is 50,000 tonnes of copper, 3,000 tonnes of cobalt.
Kolwezi copper mine was the first copper mine constructed by Zijin and put into operation abroad. Kolwezi has produced over 70,000 tonnes of copper, providing more than 1,000 jobs for local people. Currently the Kolwezi copper mine is accelerating the finishing of the Phase II. The annual capacity of Kolwezi after full commissioning will be 100,000 tonnes of copper and 3,000 tonnes of cobalt.