It is acknowledged that mining operations of Zijin can impact on the environment and the people who reside in the areas surrounding our mines. The management of these impacts is fundamental to our success to ensure sustainable development. Therefore, we are committed to eco-friendly development and environmental preservations. Our environmental policies have been implemented in all of our mines irrespective of geographic, climatic environments or operating conditions.
■Zijinshan National Mine Park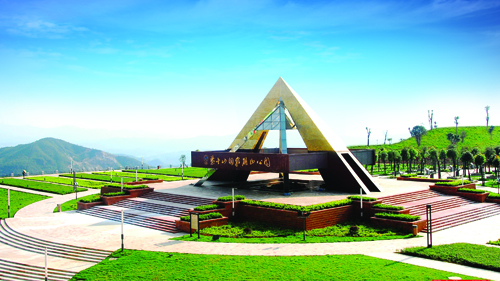 Zijinshan National Mine Park is one the first 28 National Mine Parks in China. Unlike most mine parks which are built after mining operations have ceased, Zijinshan National Mine Park was built while production is still in progress reflecting Zijin's philosophy of integrating environment management, protection and mine development. This demonstrates the continued determination to and recognition of the multi-use aspects of recreation, re-vegetation and water quality improvements, and economic development brought about through mining.
■Recycling Economy at Zijin Copper
After redesigning and reinstalling the processing and flow sheet systems, Zijin Copper smelter has made significant improvements in minimizing the impacts on environment: This has seen CO2 discharges at 20% below the national standard. In addition, tailings are recovered for cement production, heat is recycled for power generation (35Million kWh per year) and waste water is reused for production and other purposes (about 1 million cubic meters fresh water conservation per year). Energy consumption of copper cathode production is now about 238kgce/t, 56% below China's national standard for this type of facility.
■Inner-Mongolia Bayannaoer Zijin: Demonstration Site of Clean Production
By adopting international advanced equipment and technology to recycle heat from roasting for power generation, Zijin Zinc in Inter-Mongolia successfully reduced power consumption by more than 30% or equals 100 Million kWh per year.
■Ashele Copper: Green Mining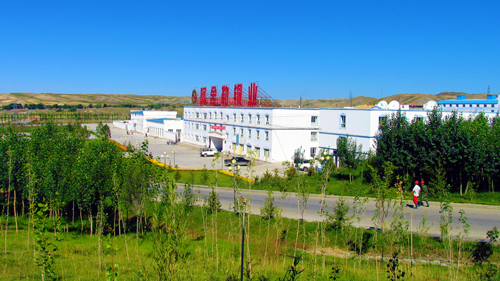 At Ashele Copper, $2.54 million has been invested to improve vegetation. This has seen a 158,000m2 of previous mining area replaced by trees and lawn resulting in 60% vegetation cover and a green multiuse area.Ashele Copper was awarded as National Pilot for Green Mining and has become an industrial tourism site.