■Our Performance
Zijin has been providing monthly subsidies for around 10000 elderly people (80+ year) and orphans under 18 since 2010.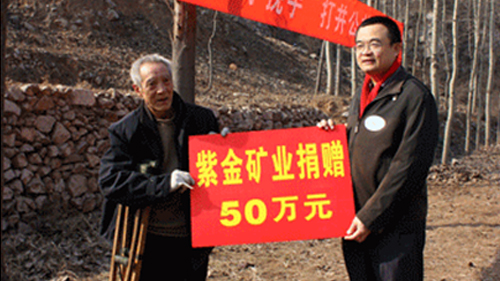 In 2012, Zijin donated $80,528 to help solve irrigation problems for 60-year-old Ma San who despite his disability has planted over 3,000 trees in the last 12 years.
In 2011, with the financial aids from Zijin, 170 cataract patients in Longyan, a city in Fujian Province were cured.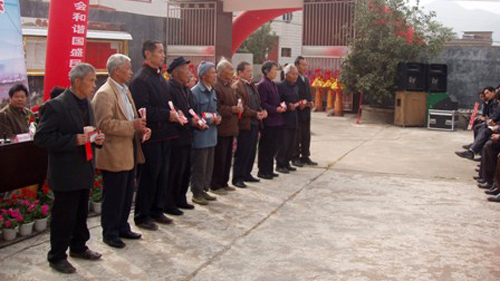 In 2010, Zijin initiated a program in Fujian Province setting up endowment insurance for the elderly living in rural areas.
■Disaster Relief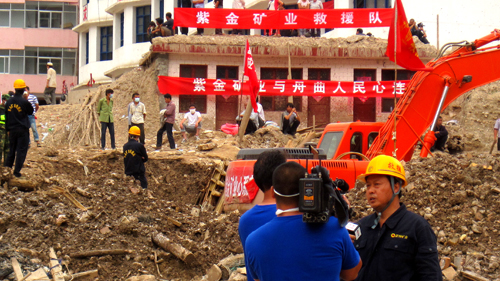 In 2010, Zijin's 12 people rescue team was one of the first on scene following a catastrophic mudslide in Zhouqu, Gansu Province.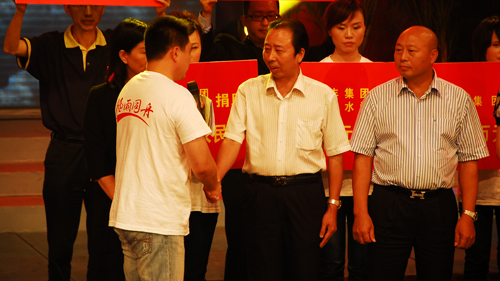 In July 2010, Zijin donated $1.61 million to the flooded areas in Fujian.
By April 15, 2010 (2nd day), volunteers from Zijin's rescue team arrived in Yushuto to assist casualties of the 6.9 magnitude earthquake.
In April 2010, a delegation from Zijin consoled and brought basic goods to homeless victims caused by tempest in the Quezon City of Philippines.
■Community Development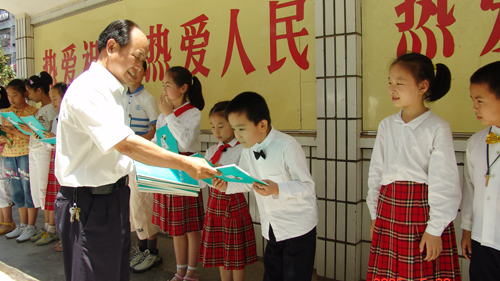 Since 2005 Zijin has donated $48,317 annually to the students of impoverished families in Shanghang County. The education foundation named after Mr. Chen Jinghe, the Chairman has subsidized students from poor families with more than $0.97 million ever since 2007.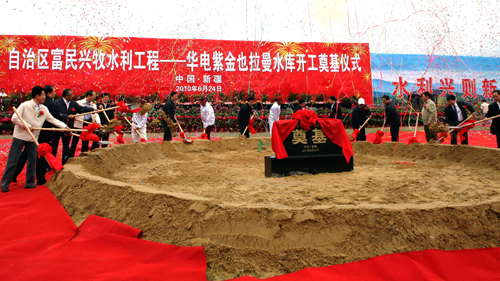 In 2010, Zijin provided funding for Yelaman Reservoir in Xinjiang Province, which helped ease serious droughts there and added a new irrigation area of 20km2 with more indirect jobs.
Zijin has created jobs for local people in areas where it operates. For example, when Zijin started operations in Ashele, Xinjiang Province, the income of residents living around Ashele Copper witnessed a 3 to 5-fold increase.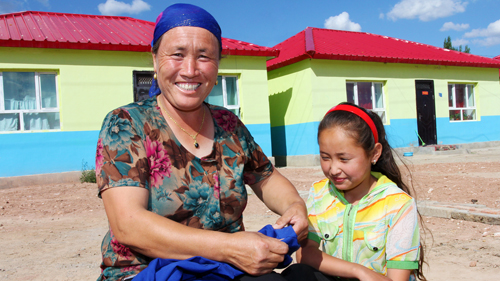 Zijin also supports the development of rural areas surrounding our mines ranging from providing funds and sponsorship, renovating houses, repairing roads to installing telecommunications infrastructure.
■Our Employees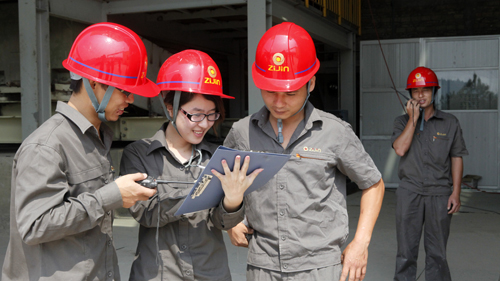 Salary has experienced a 200% increase during the past 10 years. The per capital income of Zijin Group is 1.3 times of that of non-private enterprises.We work hard to build a balanced atmosphere within the company, create a fair workplace that protects the rights and interests of our employees and shareholders