■Xiamen Zijin Engineering Design Co., Ltd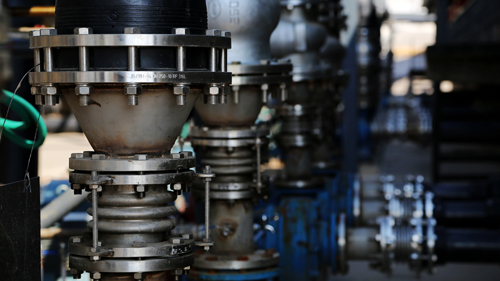 Xiamen Zijin Engineering Design Co., Ltd. was set up in May, 2004. It owns Class A design qualification for metallurgical industry (mining engineering) issued by the Ministry of Housing & Urban-rural Development, the construction industry (construction) engineering Grade B design qualification and the "nonferrous metallurgy, steel, architecture" engineering consulting qualification certificate issued by the NDRC. The company's main business range is the metallurgical mine projects design, the constructional projects design and the engineering technology consulting (including the management service of the relevant construction engineering general contracting business in the qualification permission range).
With the perfect organizational structure and management system, the company is located in the beautiful city Xiamen and has a first-class working environment and office facilities. In December 2011, the company got the ISO9001 QS certification. Now the company uses the computer system to manage the engineering design (consulting), contract, planning, HR and the finance.
Our company is equipped with complete professional facilities, and has different professional departments of mining (geology, well-built), milling, machinery, electrical, civil (construction, structure), HVAC (air conditioning), power, water supply and drainage, hydraulic (tailing), environmental protection, safety engineering, technical and economic, rough calculation, and other management departments such as the chief engineering office, design management office, executive office and the Shanghang branch.
Our company's technical force is abundant, as we have 102 staff and 85 professionals, including 3 professor level senior engineers, 15 senior engineers, 28 engineers, more than 40 assistant engineers and 19 registered people, most of who are from first rate national nonferrous metallurgy (gold) design institutes. They have rich experience in engineering design and consulting.
The company adheres to the spirit of "unity, innovation, excellence, rigor, integrity", implements GB/T19001-2008 and ISO9001:2008 standard in engineering design and consulting, abides by the quality policy of "elaborate design, innovation, passion, patient". We try to use our advanced applicable technology, good quality, scientific management and excellent services to sincerely cooperate with friends from home and abroad, for mutual development and prosperity, and create a better future.
■Fujian Zijin Mining & Metallurgy Testing Technology Co., Ltd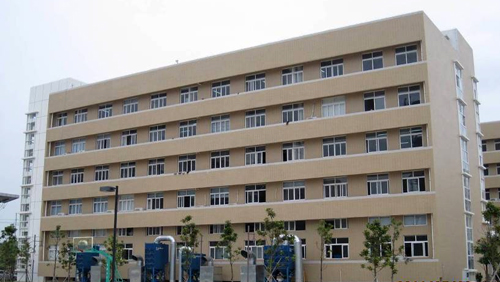 The company was founded on July 24, 2006. It is located in the premises of Zijin Mining College in Shanghang.
Fujian Zijin Mining & Metallurgy Testing Technology Company is a wholly-owned subsidiary of Zijin Mining Group. It comprises an administrative office, five testing laboratories and three other on-site laboratories located in Xiamen, Jinshan and Zijin Copper Mine as well as a sample preparation lab in Xinjiang. At present, there are 193 employees including 50 senior professionals and 95 technical staff. The laboratory is equipped with a number of advanced instruments e.g. ICP-MS, X-ray Fluorescence Spectrometer, Plasma Spectrometer, Photoelectric Direct Reading Spectrometer and more than 30 other imported large and medium scale testing equipments, plus 300 sets of domestic medium to large testing facilities and small detection apparatus such as Flame/Graphite Atomic Absorption Spectrometer, Liquid Chromatography and Ion Chromatography.
The Company provides centralized testing facilities for Zijin Mining Group, with testing ranging from production, geology, metallurgical research, mineral processing and environment. It is a comprehensive and large-scale testing laboratory, with Laboratory and Metrology Accreditation, A Grade standard in geoanalysis (rocks & minerals) for precious metals, ferrous and nonferrous metals, non-metals and water quality analysis. Our gold bullion product testing is approved by London Bullion Market Association (LBMA) as registered standard. We have detection capabilities of fire assaying for ore samples, copper cathode/gold bullion/silver bullion and gold loaded carbon, as well as well-equipped sample processing facility. We also develop methodology, revising standard, sample development, laboratory software and hardware development and provide technical training.
We currently have machine detection capacity of 102-10-12 range magnitude and have strong potential for methodology development. Since its establishment, we adhere to our business motto "Refine management, advanced technology, excellent service, and superb brand" and uphold our strategic objective "Building a first class testing technology company to provide excellent service". We place high priority on methodology development, review national/industry standard method, development of reference materials, new projects and provide training, internal and external testing services.
With our strong technical background and support team, we are responsible for developing national standard samples for the series of gold loaded carbon analysis. Over the years, we also developed standardized samples of gold bullion, silver bullion, cathode copper, gold loaded carbon, gold ores, and copper ores for internal quality control purposes and sales.
In recent years, in collaboration with geological prospecting and various research work, more than 20 new projects were carried out, such as Determination of vanadium in vanadium ores, Determination of gold in gold ores with X-fluorescence spectrometry, ICP-OES analysis for rare earth element and its application, Improvement of geochemical sample detection method, Occurrence of gallium and its extraction process at Zijinshan copper mine, Determination of lithium and rubidium content in lithium ores and Determination of beryllium in geochemical samples using ICP-AES.
The company provides testing technology training both internally and externally; more than 500 people within the company and 100 from outside were benefitted from the training.
■Xiamen Zijin Mining & Metallurgy Technology Co., Ltd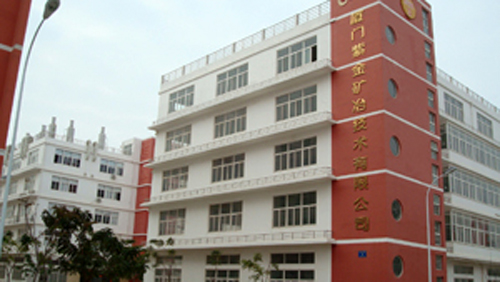 Xiamen Zijin Mining & Metallurgy Technology Co., Ltd. was established in Oct. 2006. It is a wholly-owned subsidiary of Zijin Mining Group. We are situated in Xiamen - one of the four original Special Economic Zones for foreign investment and trade in Fujian province. This is the base for research & development, talent and personal development, technology implementation and overseas development. The company was awarded "High Tech Enterprise" and "Enterprise for Piloting IP Technology in Fujian". It is the core research division of State Key Laboratory for Comprehensive Utilization of Low-grade Refractory Gold Ores and Academician Hub in Fujian Province. The company establishes its own technology research institution aiming to develop technologies in mining and metallurgy and the associated analytical techniques.
The company focuses its research on issues relating to ore beneficiation, mining and metallurgy technologies, material processing & production, tailings and wastewater management with particular emphasis on implementation of new materials, equipment and cutting-edge technologies. The company consists of five divisions: Research & Development, Analytical Centre, Metallurgy & Materials, Environmental Protection and Industry Development. There are a total of 83 employees. We occupy laboratory space about 4000 m2, a pilot plant for pressure oxidation, non-metallic nano materials production workshop and a pilot plant for wastewater treatment. Since the establishment, the company involved in more than 70 projects (including 5 state level projects) and more than 30 patents were filed.
■RESEARCH & DEVELOPMENT CENTRE
The R&D Centre is equipped with a wide range of advanced instruments and equipments as well as a fully functional test workshop for hydrometallurgy and a pilot plant for new material development. The highly qualified and experienced teams provide technologies for ore resource utilization, comprehensive treatment for tailings and wastewater, and new materials production for both local and international mining industries. It gives a sound environment for research, technical cooperation and academic exchange.
■ANALYTICAL CENTRE
The Analytical Centre is an integrated testing laboratory for production, geology, hydrometallurgy and environmental analysis. We hold a Class A qualification for geology exploration and China Metrology Accreditation for over 30 types and 345 items analytical capabilities and approved by China National Laboratories Accreditation Board (analytical capabilities for over 23 types and 203 items).
We provide wide range of services, including elemental analysis for precious metal, ferrous and nonferrous metals and non-metallic ores, metallurgical processes monitoring, water quality analysis, rock-mineral characterization, consultation for setting up industrial analytical laboratory. We also focus on analytical methods development for dressing and smelting and work towards becoming a research analytical laboratory.
■DIVISION OF METALLURGY & MATERIALS
The Division of Metallurgy & Materials and Environmental Protection are the two main sub-divisions of the State Key Laboratory for Comprehensive Utilization of Low-grade Refractory Gold Ores. Division of Metallurgy and Materials follows closely with the new development in materials research and application, as well as industrial application of new metallic and non-metallic materials, proposal and project evaluation and technical support.
■DIVISION OF ENVIRONMENTAL PROTECTION
Division of Environmental Protection focuses its research on the comprehensive utilization and treatment of wastes from ore industries. Research activities are closely related to environmental and ecological planning, regional pollution control and environmental assessment. It also provides technical services for environmental administration.
■INDUSTRY DEVELOPMENT
Industry Development Division consists of Gold Refinery, a Nano-materials workshop and a membrane separation plant. The gold refinery adopts advanced technologies for refining gold alloy for the production of gold bullion which is recognized by Shanghai Gold Exchange. The Nano-materials workshop applies patented technology for further processing and application of non-metallic minerals. 'Zijin nano fungal remover' was selected as "National Key Technology Product". The Membrane separation device – a technology from aboard to recover valuable metals from highly contaminated wastewater is a new concept combining metal recovery, water reuse and environmental protection.
■GOALS
Leading experts and professionals in the field of mining, hydrometallurgy, materials, chemical engineering and environmental governance are great assets to the company. With these talents, we take part in many important national, provincial, and municipal-level research projects, involve in the establishment of many national and industrial standards and aim to develop technology patents. We envisage establishing bases for talent training and cutting-edge technology and equipment development in mining and metallurgy whereby international research collaboration can be established. We make great strides towards our goal of building a national top ranking hydrometallurgy laboratory and have a certain influence in mining industry at home and abroad.