Zijin Mining Holds Semi-annual Conference
Zijin News - On July 13, Zijin Mining held its 2021 Semi-annual Conference. The meeting was convened to review our work in the first half of the year and to set out requirements for our activities in the second half and beyond.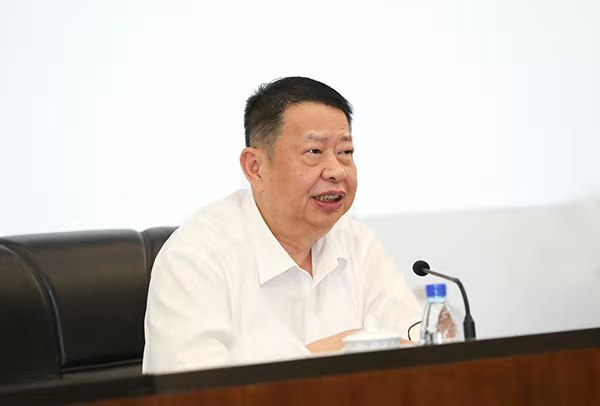 Chairman Chen Jinghe said Zijin managed to achieve a record high in attributable net profit in the first six months of the year by overcoming the impact of the Covid-19 pandemic and taking advantage of rising base metal prices.
He noted that Zijin's performance in production, operation, and construction of major projects beat expectations. Significant strides have also been made in internal reforms, ESG performance and competitiveness. And Zijin's concept of common development is practiced and welcomed across the world. He concluded that Zijin has got off to a good start in implementing its 10-year development goals.
Chairman Chen said that we must stay up-to-date on the economic situation and industry dynamics, and that as we engage in all our activities we must follow the principle of "further reform, quantum leap and sustainable development". We should also do our best to turn Zijin into an international mining giant powered by technology and profitability by 2030.
He laid down the following requirements:
Ø Build on the good momentum and achieve higher-than-expected performance;
Ø Turn resources into economic and social benefits more quickly;
Ø Develop new growth areas and strengthen existing ones, to sustain the growth of our global business;
Ø Ensure our investment and financing activities are healthy and efficient;
Ø Quicken our pace in building a global system of operation and management with Zijin's features;
Ø Go all out to develop Zijin's model for sustained global development; and
Ø Build a globally competent, high-caliber workforce.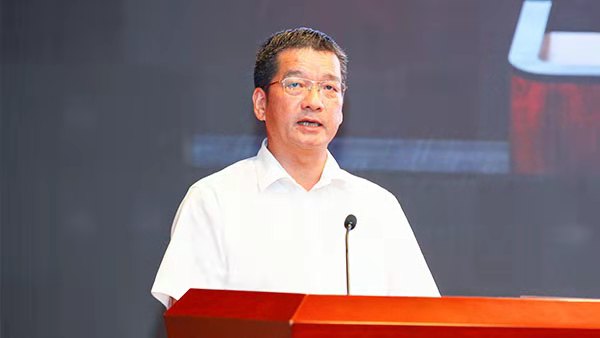 At the meeting, President Zou Laichang reviewed all aspects of our activities in the first half of the year and listed steps we need to take in the second half, based on an analysis of the shortcomings in our work.
He set out the following requirements:
Ø Press ahead with internal reforms in all areas;
Ø Work hard to increase Zijin's production capacity and resource reserves;
Ø Develop a Zijin model of high-quality, green, and sustainable development;
Ø Continuously increase our core competitiveness;
Ø Build an internationally competent workforce that creates value; and
Ø Ensure our managers are capable, clean and honest, and drive our development with an excellent corporate culture.