US$420 million Credit Facilities Received to be Used to Accelerate Kamoa-Kakula Phase 2 Expansion
2020/12/02 3318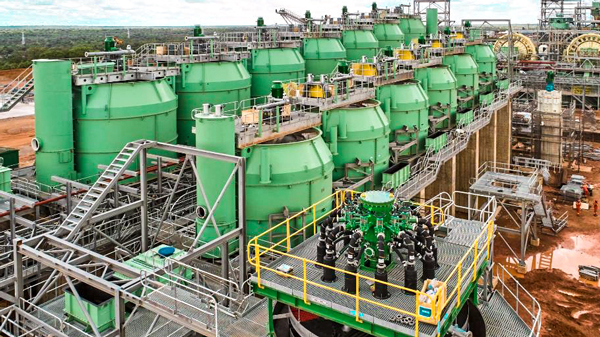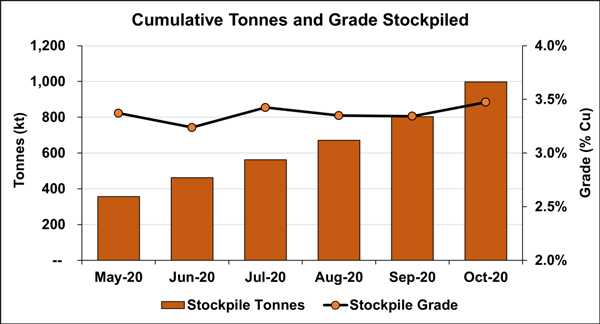 Zijin News, Recently, Kamoa-Kakula Project secures US$420 million in project-level credit facilities. The credit facilities improve cash flow for the projects and will be used to accelerate Kamoa-Kakula's Phase 2 expansion to Q3 2022, significantly ahead of schedule.
The Kamoa-Kakula Project released an independent pre-feasibility study for the expansion to 7.6 million tonnes per annum in September, and announced the Phase 2 expansion. The long-lead items for the second 3.8 Mtpa concentrator plant have been ordered and the second phase of the project's development officially is underway. Requests for tenders for the second-phase earthworks and civil works also have been issued.
The development of Kamoa-Kakula Phase 1 construction is ahead of schedule. At the end of November 2020, the main access of southern and norther declines has connected. The project's pre-production surface stockpiles contained approximately one million tonnes of high-grade and medium-grade ore at an estimated grade of 3.47% copper. The progress of phase 1 development has completed 60%.
After Kamoa-Kakula Copper Mine starts production in its full capacity, they will produce a total of 420,000 tonnes of copper per year. According to ranking made by independent research institutions, when the project capacity expands to 19 million tons per year, the mine will then become the world's second largest copper mine, with an estimated annual copper output of more than 800,000 tonnes. According to the pre-feasibility study analysis, assuming that the copper price is US$3.10 per pound, the net present value (exl tax) of the project's 37-year mine life is as high as US$6.6 billion (discount rate @ 8%) , the internal rate of return is 69% , and the payback period is only 2.5 years.