Kamoa-Kakula's Phase 2 expansion will begin operation in Q2 2022
2021/10/12 2812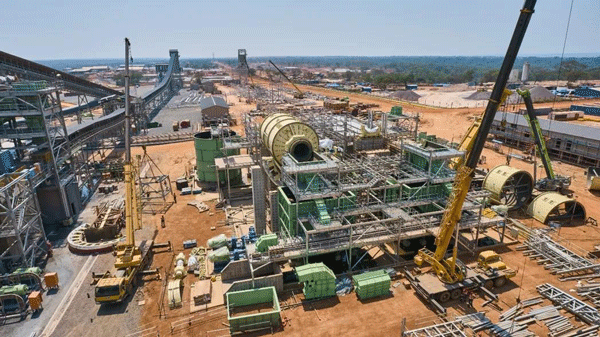 Zijin News - Kamoa-Kakula's Phase 2 concentrator plant is expected to begin operations in Q2 2022 to double production to over 400Ktpa, which is several months ahead of schedule, as compared to current guidance of Q3 2022.
All eight rougher flotation cells and three of six cleaner flotation cells now installed in the Phase 2 concentrator plant.
The project team have been working hard to complete the both Phase 1 & 2 project ahead of schedule within the budget. By the end of September, construction of Phase 2 project has completed by 50%. All long-lead items of equipment , structural steel, platework and mechanical equipment for the Phase 2 plant already are delivered to site or are en-route. Meanwhile, Kamoa-Kakula had surface ore stockpiles totalling approximately 3.66 million tonnes grading 4.73% copper, containing more than 173,000 tonnes of copper. These stockpiles are in place to help ensure a smooth and efficient ramp up of the Phase 2 concentrator to steady-state production during 2022.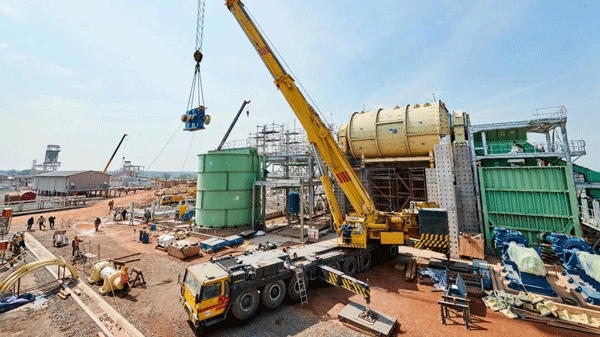 Lifting the reducer gear box assembly for the Phase 2 secondary ball mill.
The Phase 1 concentrator has consistently achieved a run-rate throughput of 12,600 tonnes of ore per day (a rate of approximately 4.2 Mtpa), which is 10.5% higher than the design throughput of approximately 11,400 tonnes per day, or 3.8 Mtpa. Production guidance for contained copper in concentrate at Kamoa-Kakula in 2021 has been raised to 85,000 to 95,000 tonnes.
The mining industry in DR Congo has bright future. The company has right team, right partners and right stakeholders and the best copper projects in the world; and is setting its sights on raising the environmental, social and governance bar for the ultra-low-carbon copper production the world needs for the energy transformation.