Čukaru Peki Copper-Gold Mine in Serbia of Zijin Mining Starts Commercial Production
2021/10/23 6292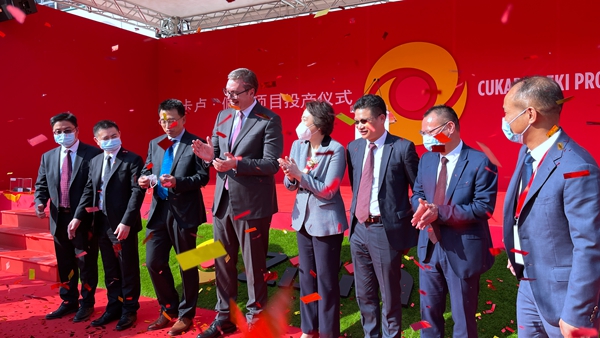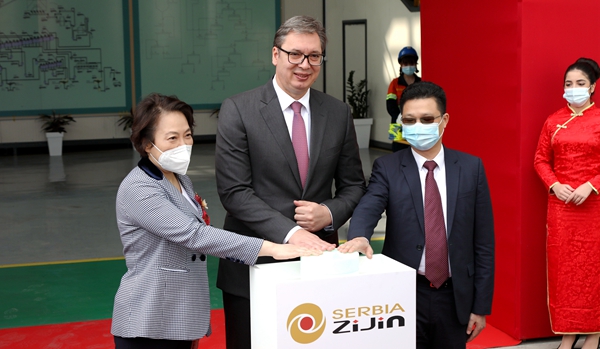 Zijin News - On October 22, a ceremony was held in Bor, Serbia to commence commercial production at the Upper Zone of the Čukaru Peki copper-gold mine, a project 100% owned by Zijin Mining.
Aleksandar Vučić, President of Serbia, Chen Bo, Chinese Ambassador to Serbia, and Qiu Guozhu, Special Representative of Zijin's Chairman Chen Jinghe, pressed a button together to commission the project. The ceremony marks the launch of a key China-Serbia cooperation project under the Belt and Road Initiative, and the opening of another world-class mine by Zijin. With production beginning at Čukaru Peki, Zijin has taken another important step towards becoming a leading global mining company.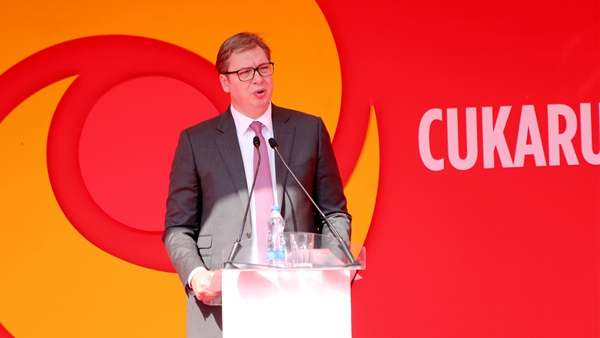 President Vučić said that the Čukaru Peki copper-gold mine, built by Zijin Mining with an investment of USD 474 million, will become the first green mine in Serbia - this means it adopts modern mining technologies and meets the highest environmental standards in the country.
President Vučić thanked Zijin Mining for its contribution in fostering a bright future for eastern Serbia. He noted that thanks to the investments made by Zijin, the average salary of local workers has increased by 50% and government revenue from mineral resources has tripled.
As one of the largest exporters in Serbia, Zijin has made huge contributions to Serbia in terms of economic development and employment; and Zijin will help the country to become the second largest copper producer in Europe, said the President.
He also pointed out that Serbia should draw upon lessons from the "high-standard, modern" mining complex built by Zijin, which will generate profits for the company and also bring benefits to the entire region of eastern Serbia. He called on all those who have left the region to return, and to build a bright future together with their families and friends.
Two of the three largest exporters in Serbia are Chinese-funded ventures. President Vučić expressed his appreciation to Serbia's Chinese partners, and said Serbia is proud of its friendship with China and Chinese leaders.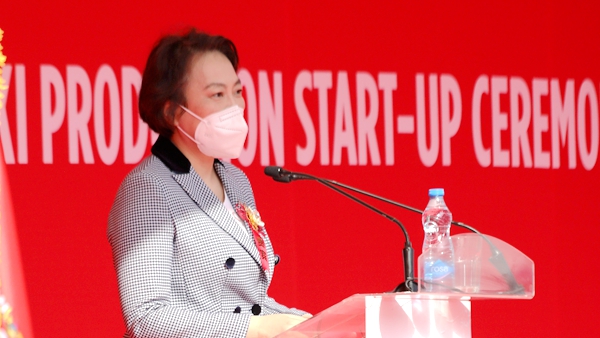 Ambassador Chen Bo said that she was delighted to see Čukaru Peki, a project invested and operated by a Chinese company, become the first "green mine" in Serbia. She was also glad to learn that Zijin will operate the mine in compliance with Chinese, Serbian and European environmental standards. She further noted that the commissioning of the project, a concrete result of Sino-Serbia cooperation, bears great significance for the Serbian economy, bilateral cooperation and local communities.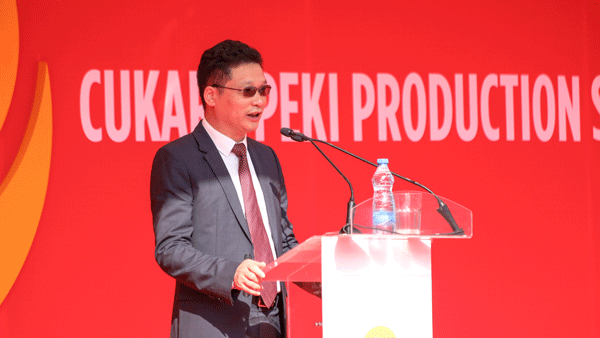 In a letter to President Aleksandar Vučić, Chairman Chen Jinghe of Zijin Mining expressed his sincere appreciation to the President for attending the ceremony, and noted that the opening of the Čukaru Peki project is of strategic importance to Zijin Mining. He wrote that it took the project less than three years to go from takeover and construction to production, which is a "world record" and an example of "Zijin speed" inconceivable to many in the global mining community.
Chen Jinghe said that the commissioning of the Čukaru Peki mine will boost the copper and gold production of Zijin, and its earnings in 2021 and 2022. The company will work hard to achieve the early use of block caving in developing the Lower Zone of Čukaru Peki at scale. Meanwhile, Zijin remains committed to balancing mineral development with environmental protection, so as to build world-class, "garden-like" mines.
He also emphasized that Zijin is confident that together with the Serbian government and people, the Čukaru Peki mine will be developed into an iconic project in Serbia, Europe and in the global mining industry.
Zijin Mining holds 100% of the interest in Čukaru Peki, which has an upper zone and a lower zone, and is one of the world's top ten high-grade, ultra-large copper-gold mines. It is the second world-class mine commissioned by Zijin this year. Its upper zone has 1.28 million tonnes of contained copper grading 3%, and 81 tonnes of contained gold grading 1.91g/t. The first sections to be mined involve an ultra-high grade orebody. The upper zone is expected to produce 91,400 tonnes of copper and 2.5 tonnes of gold per annum, with an annual peak output of 135,000 tonnes of copper and 6.1 tonnes of gold. The lower zone's resources are estimated at 14.3 million tonnes of contained copper grading 0.86%, along with 299 tonnes of contained gold grading 0.18g/t.
Serbian Zijin Cooper, a large producing project and an overseas affiliate of Zijin Mining, is five kilometers away from the Čukaru Peki copper-gold mine. In total, the two projects have over 25 million tonnes of contained copper and 740 tonnes of contained gold. Zijin Mining's profits will rise significantly as the projects are being developed in tandem.
The commissioning ceremony was attended by Tomislav Nikolić, former President of Serbia, Zorana Mihajlović, Deputy Prime Minister and Minister of Mining and Energy, Minister of Environmental Protection, State Secretary of the Ministry of Economy, Governor of the National Bank of Serbia, Governor of the Bor District, and Mayor of Bor. More than 300 people were present at the event, including officials from the Chinese Embassy in Serbia, and representatives from major Serbian and Chinese media outlets and companies.