Chen Jinghe Meets with Key Project Partners of Zijin Mining along the "Belt and Road" in Beijing
2019/04/29 3912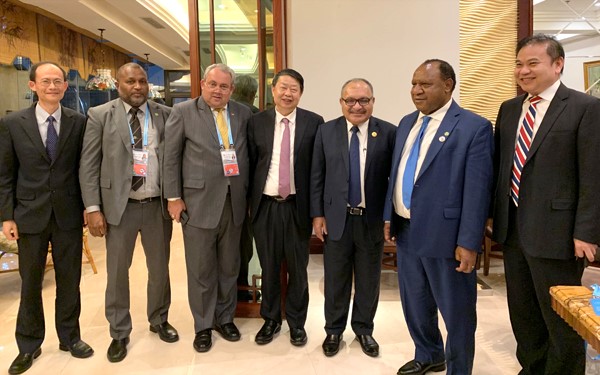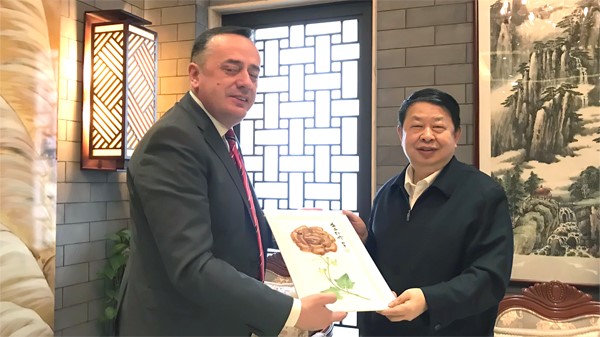 Zijin News April 26th-27th, the Second Belt and Road Forum for International Cooperation was held in Beijing. During the period, Mr. Chen Jinghe, the Chairman of Zijin Mining, respectively met with Papua New Guinea's Prime Minister, Peter O'Neil, Serbian Minister of Mining and Energy, Aleksandar Antić, and Ivanhoe Mine's Co-Chairman, Robert friedland, discussing in-depthly on deepening the cooperation along the "Belt and Road" to create a better future.
Papua New Guinea is a staunch supporter of the "Belt And Road" Initiative, and the first Pacific island country to sign a memorandum of understanding with China on "Belt And Road" construction. Since entered the development of Porgera Gold Mine in the PNG, Zijin Mining has done a lot of work in local economic and social development, environmental protection, education, poverty alleviation, employment and other aspects, and has been widely recognized by the community and the country.
Prime Minister O'Neil said that Zijin Mining is a large mining company with strong competitiveness, responsibility and high degree of internationalization, which has made positive contributions to Papua New Guinea's social and economic development.
Chen Jinghe responded with thanks to the strong support from the Prime Minister and the government, said that the Pogra Gold Mine has been in good production and operation in the past three years. Zijin Mining will continue to abide by the shareholders' agreement and relevant laws and regulations, and fully promote the project and the development of local economy.
Serbia is China's comprehensive strategic partner and is an important country along the "Belt and Road". In 2018, Zijin Mining acquired a 63% stake in Serbian state-owned Bor Copper Mine, and sent a seasoned team to upgrade the project. In just three months, the production and operation indicators were gradually improved.
Serbian Minister of Mining and Energy Antić conveyed President Vucic's regards to Mr. Chen Jinghe. He said that President Vucic is very satisfied with the work of Zijin Mining after he settled in. He highly appreciates the current production and operation of Zijin Bor Copper and hopes to make Zijin Bor Copper a model of cooperation between China and Serbia.
Chen Jinghe said that Zijin Mining will continue to adhere to the core values of "Harmony begets wealth" and strive to make the Bor region an important copper industry base in Europe.
Mr. Chen Jinghe also held a meeting with Chairman Ivanhoe Mines Robert. The two sides conducted in-depth discussions on deepening project cooperation and reached broad consensus on comprehensively accelerating the construction of the Kamoa-Kakula project.
The meeting was accompanied by Zijin's Vice President Fang Qixue.