Kamoa-Kakula Phase 2 Concentrator Plant Commissioned Ahead of Schedule
2022/03/29 2075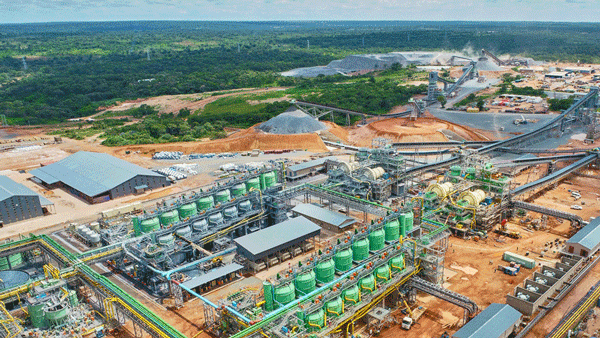 Zijin News - On March 21, Zijin announced the hot commissioning of the Phase 2 3.8 Mtpa concentrator plant at the Kamoa-Kakula mine in the Democratic Republic of the Congo, four months ahead of schedule.
With experience gained in the construction and operation of Phase 1, Phase 2 was up and running in 18 months, 6 months shorter than Phase 1. Phase 1 reached name-plate capacity and targets in only 3 months after production commenced. Over the past 6 months, the Phase 1 plant has consistently exceeded design throughput by approximately 10% to 15%. It is expected that it will be easier for Phase 2 to reach designed production capacity and targets. Since the Phase 2 plant has started ahead of schedule, the project's production guidance of 340,000 tonnes for 2022 is expected to be achieved.
As of the end of February 2022, the stockpile of the Kamoa-Kakula Copper Mine was approximately 4.6 million tonnes grading 4.58% copper. Sufficient ore stockpile and high-grade ore from underground mining will provide stable supply conditions for the Phase 1 and Phase 2 production.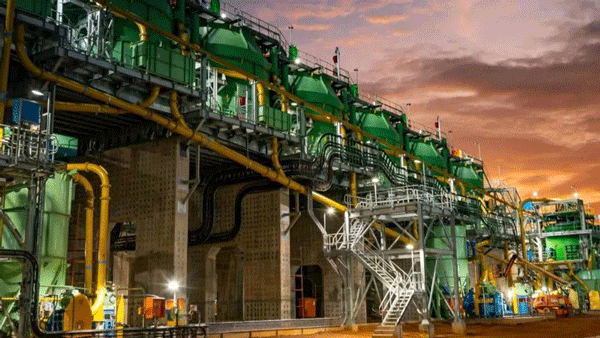 The Kamoa-Kakula Copper Mine has 43.59 million tonnes of copper resources, grading 2.53% copper. It is one of the ultra-large copper mines with the highest grade and the fastest growth of copper output in the world. It will speed up the follow-up expansion, continue to transform the advantage of abundant resources into economic and social benefits to pay back the local society. After Phase 2 has commenced production, the Project Company plans to increase the combined design processing capacity to 9.2 Mtpa, up from 7.6 Mtpa, through a one-year technological upgrade, to achieve copper production of more than 450,000 tonnes per year, positioning Kamoa-Kakula as the world's fourth largest copper producer.
Kamoa-Kakula is currently making every effort to promote the preliminary work of the Phase 3, and strives to achieve a total processing capacity of 19 Mtpa, which would position Kamoa-Kakula as the world's second-largest copper mining complex, with peak annual copper production of more than 800,000 tonnes.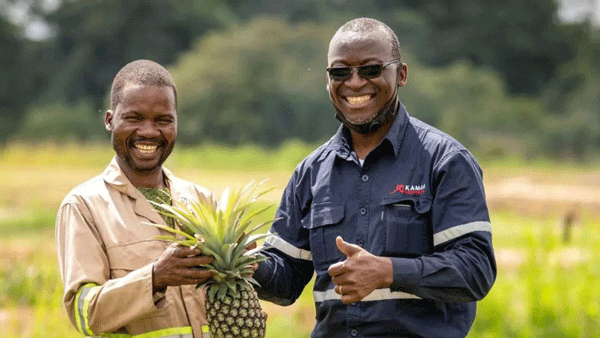 Kamoa Copper practices Zijin's philosophy of development for all through its "Sustainable Livelihood Program". Through establishing agricultural training parks, it provides skills training and financial support for local residents to improve their living standards. The program has diversified its agricultural projects covering fruit planting, aquaculture, poultry and beekeeping, and other non-agricultural projects for education, SMEs and people's livelihood. At the end of 2021, Kamoa Center of Excellence funded by Kamoa started construction, which will train more skilled talents for Kamoa project and the DRC.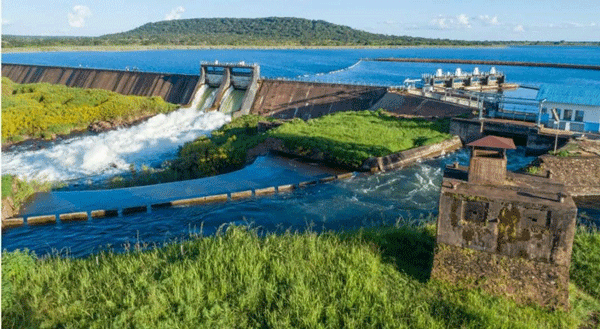 Moreover, the project will use clean, renewable hydro power. The Mwadingusha Hydropower Station refurbished by the project financing has been connected to the state grid of DRC. The Phase 2 No.5 turbine of Enga Hydropower Station under upgrading will power Phase 3 with more clean electricity. An independent audit of Kamoa-Kakula's greenhouse gas intensity metrics performed by Hatch Ltd. of Mississauga, Canada, confirmed that the project will be among the world's lowest greenhouse gas emitters per unit of copper produced.