The story of Julong——Promising life of Dakyung
2022/02/04 2295
From Mozhugongka Town to Jiama County in Tibet, there are shops, restaurants and places of entertainment alongside the road. Tenzin Phuntsok, Chairman of village committee, who has been working in Jiama County for nearly 10 years, has witnessed the prosperity of the city.
"There were no trucks, digging machines and loaders in the village. After Zijin took over Julong Copper Co., Ltd, the company organized fleets to offer job opportunities. The development of local economy and Julong project has attracted many locals home who has gone to Lhasa before. As the increase of population, more and more business sites are open, for examples, shops, internet bars and tea shops etc."Said by Tenzin Phuntsok.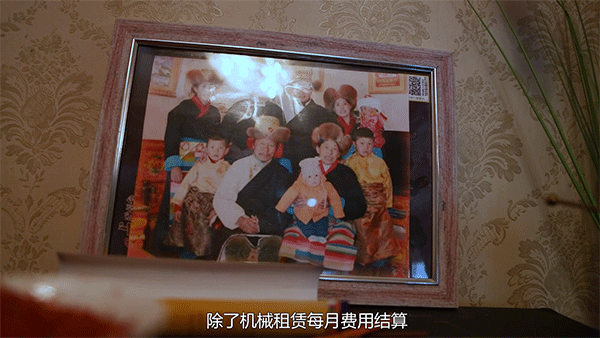 Since Zijin Mining took over Julong Copper in June 2020, the company created job opportunities through contracting out to local builders and renting machines from local suppliers. In order to promote development of local communities, the managers of the company regularly communicate with them and listen to their requests. Local contractors and suppliers are given a higher priority, to whom specialists are selected to give trainings. By December 2021, the company has spent CNY of 132 million in transportation, renting machines and constructions. Local communities have earned from doing business with Zijin. Tsering, a villager of Zizirong Village has let a digging machine to the company. He and his family have relocated from the area where tailing dam is to current place and are now living in the new house. Apart from relocation compensation, they receive monthly rental income.
In July 2021, the company contract out the projects of CNY 2 million to county government. The projects have progressed well and workers are being paid a daily salary of CNY 1370. The county government had very little income before. By contracting these projects, the government has income to pay medical insurance of CNY 320 for each villager totaling to 350 thousand CNY.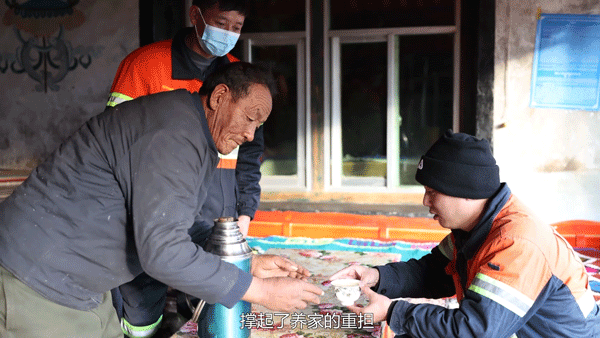 Zijin has put the employment of locals as a priority since took over Julong Copper. The company paid off historical salaries and debts payable due to employees and suppliers in the first month after took over which makes local communities believe that Zijin is a responsible company. By recruiting local workers, providing training opportunities to Tibetans and supporting local businesses, Zijin has put into practice the vision of "mining for a better society".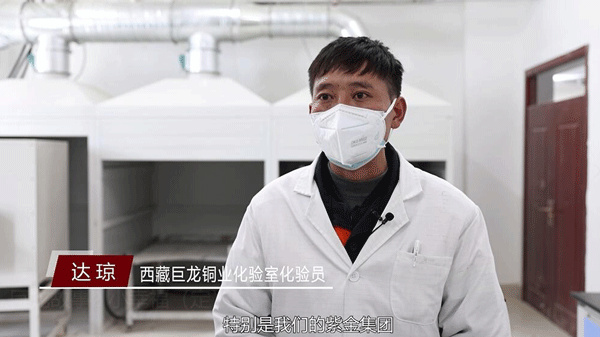 Dakyung is an employee of Julong Copper. He used to work in a hotel getting low pay in Lhasa which is far away from his hometown. Since he joined Julong Copper in March 2021, he was selected to study in Zijin Geology and Mining College in Fuzhou University. "I am now working in laboratory of Julong Copper after graduated from Fuzhou University. I believe the company will offer opportunity for me to progress in career ladder in the future", said by Dakyung.
Dakyung and his families live about ten minutes away from the company. His oldest brother and parents are growing corps and raising cattle at home, and the other two older brothers have left home to work. The family is not well-off. Dakyung said" We have more than ten cattle which we normally raise 5 to 6 years before sell. Each cattle can be sold for around CNY 7 to 10 thousand; therefore, annual income is relatively low. My previous company didn't pay social insurance for its employees. Julong Copper not only pays medical and housing insurance, pension insurance etc.; but also provides benefits for its employees, for example, accommodation and canteen etc. I received CNY 6 to 7 thousand per month after tax and social insurance. I have earned more and spent less than before and have money to support my families. "
The company support many other employees like Dakyung to study in the university and obtain engineering qualification by paying tuition fees. The company also organized all kinds of training, for example, operation safety etc. Dakyung and other 23 employees who have been also selected to study in Fuzhou University spend time to learn practice lesson after daily routine work.
The company has employed around 800 Tibetans which accounts for more than 60% of all employees and has paid a total salary of CNY 24.5 million since 2021. Julong project is planned to construct in 3 phases and is expected to offer job opportunities to around 5000 people. Julong project will help revitalize the rural economy through the extension and optimization of the industrial chain that lead to high-end industrial clusters.