Zijin Mining Launches Project to Support Education in Serbia
2022/06/09 2322
· On May 26, a signing ceremony was held in Bor, Serbia, to initiate the "For a Better Future" education development project funded by Zijin.
· This is a long-term project that will initially include donating textbooks and school bags and providing scholarships for outstanding students. It has a budget of more than 300,000 euros for 2022.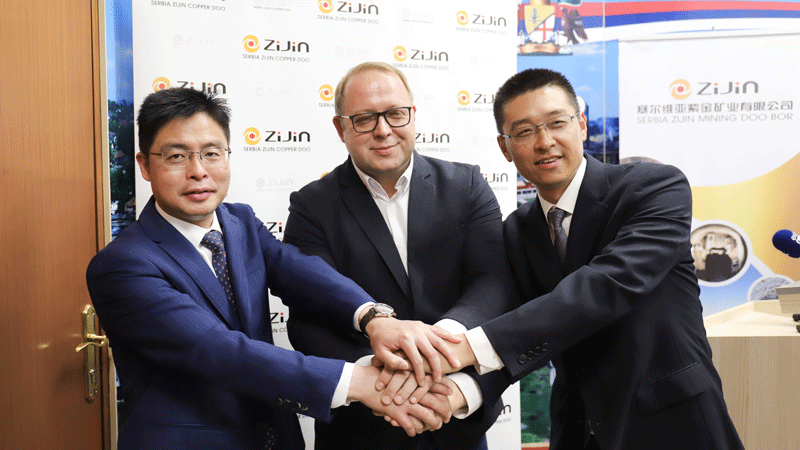 Zijin News - On May 26, the "For a Better Future" education development project, an initiative title-sponsored by Zijin Mining, was launched in Bor, Serbia, following the signing of an agreement. As a long-term effort, the project will be carried out in phases and upwards of 300,000 euros have been budgeted for 2022.
Aleksandar Milikić, mayor of Bor, attended the signing ceremony. In his speech, he highlighted the significance of the project, which shows that Zijin is actively fulfilling its social responsibilities. He also said that with Zijin operating projects in the city, Bor has now become one of the fastest-growing cities in Serbia.
During the initial preparation stage, Zijin conducted extensive field research and learned that there were students in Bor who dropped out of school because their families could not afford textbooks, and that no regular scholarship programs were available in the Bor District.
Inspired by a government-initiated education assistance program that has been run successfully for years in China, Zijin proposed to start an education project in Bor, providing textbooks, backpacks and scholarships in the initial stage.
The idea won strong support from the Bor government, educational authorities, and primary and secondary schools in the city. Through collaboration by the parties involved, a plan was quickly drawn up for the project and an agreement was signed to kick it off.