Porgera Gold Mine in 6th Consecutive Year of Global Environmental Sustainability Certification
2018/08/24 1535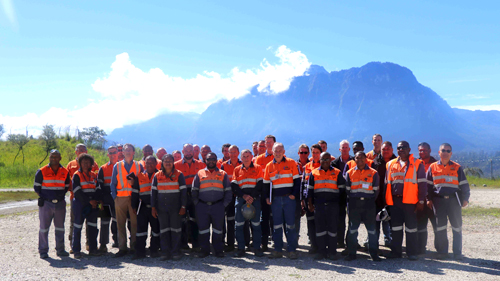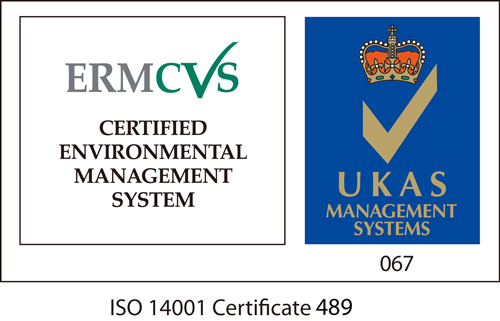 For the sixth year in a row, Porgera Gold Mine was independently certified to ISO 14001 Environmental Management System on August 13. This certification means that, since December 2012 when Porgera Gold Mine completed the first assessment by Environmental Resources Management (ERM), it has been up to international environmental sustainability standards for 6 consecutive years.
ISO 14001 Environmental Management System is a variety of leading environmental standards and guidelines, and regular internal and third-party assurance reviews. ERM is a leading global provider of environmental, health, safety, risk, social consulting services and sustainability related services, and its credibility is acknowledged by the United Kingdom Accreditation Service.
The Porgera Gold Mine is the second largest mine in Enga province, Papua New Guinea, and is regarded as one of the world's top ten producing gold mines. In 2015, Zijin acquired 50% ownership of Barrick (Niugini) Limited, which owns 95% interest of Porgera Joint Venture. Porgera Joint Venture's core asset is Porgera Gold Mine.
Beginning in late July 2018, ERM professionals conducted on-site reviews of the Porgera Gold Mine, including field observations, interviews with employees, collecting and assessing data and reports from the gold mining company, and evaluating its environmental management system.
To conclude their reviews, ERM experts agreed at the meeting with the mine managers that the Porgera Gold Mine be re-certified to ISO 14001 Environmental Management System, and that such progress has been made owning to the effort of each of its employees on environmental sustainability. They also expected that the Porgera Gold Mine managers and employees will continue to align their day-to-day work to the international environmental protection standards in the future.
Porgera Gold Mine managers said at the meeting that, the re-certification is another evidence of their work to execute the Zijin Group's concept of "Lucid waters and lush mountains are invaluable assets", and that they will take every effort to continue making improvements where needed.