Guyana Gold Field Resumed Production
2020/11/25 6324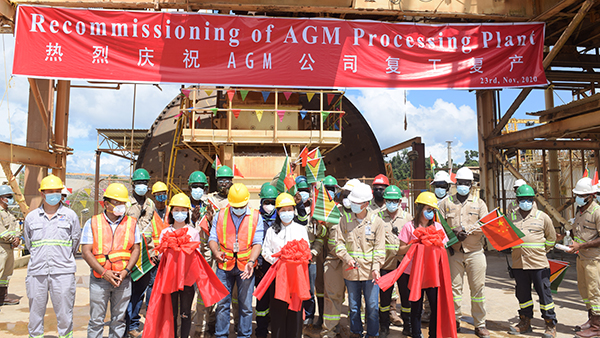 Zijin News on 23rd November 2020, it only took 90 days for Zijin to resume the production of Guyana gold field after the completion of the acquisition. The efficiency once again reflects "Zijin Speed".

Vickram Bharrat, Minister of Natural Resources of Guyana, attended the"cut the ribbon"ceremony and delivered a speech. He said,the ability to quickly resume the production for Guyana Gold Field has shown that Zijin Mining is a global and responsible large-scale multinational mining company. The local area is full of expectations for the development of the project and will pay long-term attention and support.
Guyana gold field has started commercial production before; however, the mine had been suspended for several months before Zijin take-over and the staffs of production department had been made redundant. Zijin team firstly resumed stripping operations at the site; and then accessed and repaired the equipment of processing plant. Zijin team has worked through the whole process including mining, processing and smelting and completed trail production in November. The capacity of stripping operation has been resumed by 70%. The management team of Guyana project is relatively young, most of whom are born in 1980s and 1990s. The total number of employees currently exceeds 660, of which 90% are Guyanese.
Both Guyana gold field and Colombia Buriticá gold mine are located in the northern part of South America and have synergistic effects; and they both resumed production in the same year of acquisition. Guyana Gold Field is a large-scale high-grade gold mine. The proven & controlled gold resources are 118.69 tonnes, with an average grade of 3.15 g/t; and the inferred gold resources are 59.13 tonnes with an average grade of 2.28 g/t. The capacity of processing plant is 7,500 tonnes per day and the production capacity is more than 4 tons of gold annually.