Underground development at Timok Copper and Gold Mine of Zijin Mining in Serbia enters zone of high-grade ore
2020/11/27 4823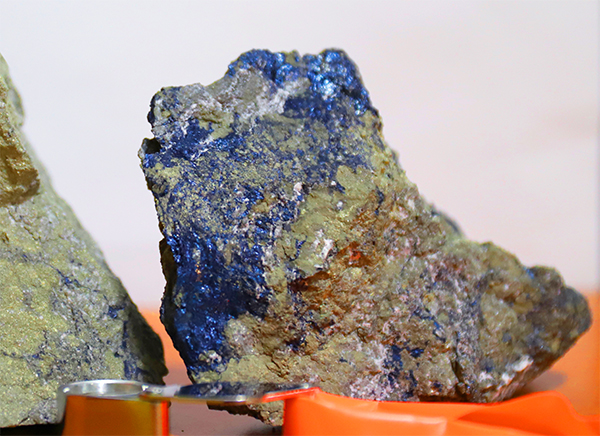 Zijin News,underground development at -80 level of the initial mining area of the Upper Zone of Timok Copper and Gold mine owned by Zijin Mining in Serbia enters zone of high-grade ore, allowing highly-productive stoping operations to begin in high-grade zones.
The sulphide-copper-bearing mineral in the high-grade ore is mainly covellite, with a small percentage of enargite and chalcopyrite, and the rest is mainly pyrite. The average grade for copper is 9.23%, and 6.23 g/t for gold. The location of the intersection and the grades are consistent with those perceived in the original design.
The Timok Copper and Gold project is one of the world's top 10 undeveloped high-grade, super-large copper-gold mines. It has an Upper Zone and a Lower Zone. The indicated and measured resources in the Upper Zone total 1.21 million tonnes grading 2.71% copper, and 76 tonnes of gold at an average grade of 1.7g/t, with an ultra-high-grade orebody at the top. It is expected to produce over 79,000 tonnes of copper per annum after the project reaches its full capacity, with a designed throughput of 3.3Mtpa. Phase 1 of the project is expected to complete construction and become operational by the end of Q2 2021.